The Vinyl Countdown
Episode 3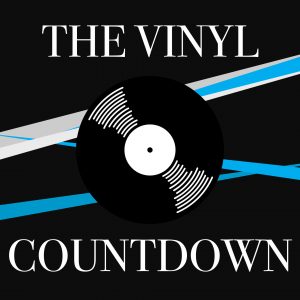 Welcome to the third episode in the music show "recorded"  to play out Vinyls we find in Charity Shops and other locations, playing old (and new) music through the new technologies with an attempt to explore modern vinyl collections. Join Andrew Clements and guests and (re)discover the raw beauty and richness of vinyl and of related artists.
In this episode, I listen to the best hits of '83 (well… Theoretically…) in Superchart '83 – including hits like Bob Marley's Buffalo Soldier – which was written about the "Buffalo Soldiers" of the 10th Cavalry regiment in the Indian Wars, who's fighting techniques were likened to that of a buffalo – taking wounds yet surviving; and Tom Robinson's War Baby which he wrote whilst depressed from being incredibly bankrupt – and taking a trip to Germany, learning German and performing shows. He wrote the first line "only the very young and the very beautiful can be so aloof" and the rest poured out onto the page. 10 pages of the stuff!
Listen now, and get in touch via @BIRStRadio :
Facebook, Twitter, and Instagram
 Produced by Andrew Clements.